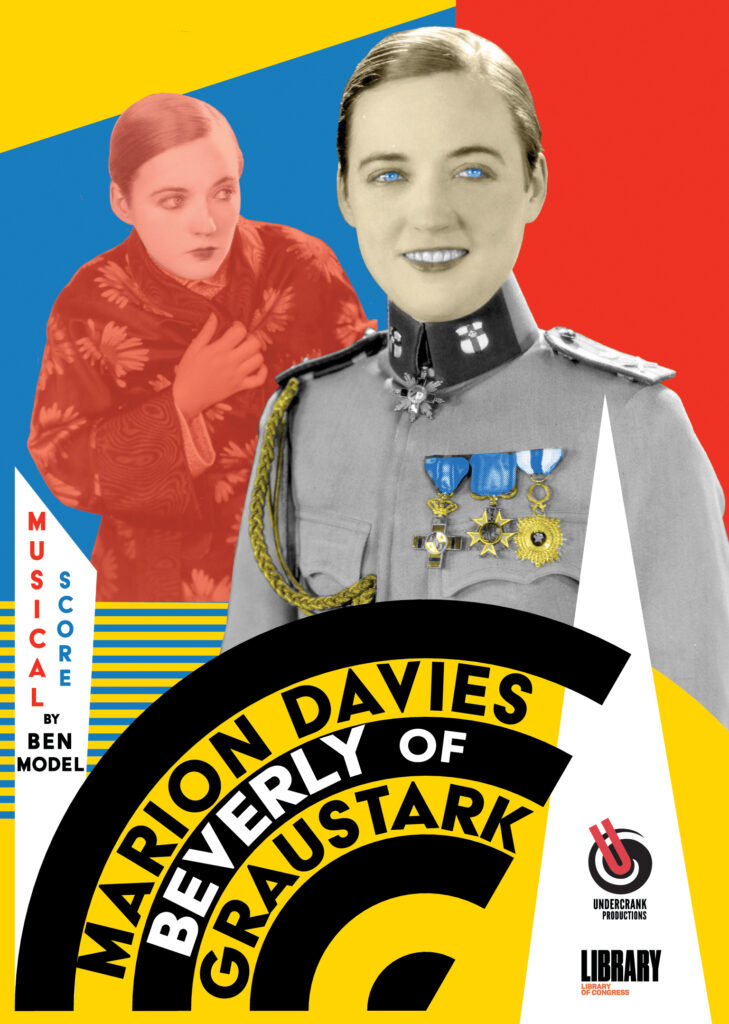 In the gender-bender comedy Beverly of Graustark, Marion Davies is an American co-ed whose cousin Oscar (Creighton Hale) is a Prince and heir to the throne of Graustark. In a twist of fate, she must switch places with him in order to prevent the conniving General Marlanax (Roy D'Arcy) from becoming King. Along the way, Beverly (as Oscar) meets goat-herd Dantan (Antonio Moreno), hires him as her bodyguard … and winds up falling for him. There are mistaken identities, intrigue, clothing swaps, a chase, a swordfight and more- and in the end Beverly winds up with the goat-herd, cousin Oscar becomes the new King, and there's a big fancy ball.
Marking a stylistic shift from Marion Davies' earlier features, Beverly of Graustark – expertly directed by Sidney Franklin – is more akin to her 1928 rom-corns Show People and The Patsy.
Beverly of Graustark is presented here in a brand new 4K restoration by the Library of Congress that includes the film's original 2-color Technicolor ending. New musical score composed and performed on theatre organ by Ben Model.
77 mins ● B&W/color ● Stereo ● 1.33:1 ● Not Rated ● NTSC ● Region 0 (all-regions)
Produced for DVD/Blu-ray by Ben Model. An Undercrank Productions / Library of Congress release. Associate Producer Crystal Kui.
Release date: April 12, 2022
Available at: