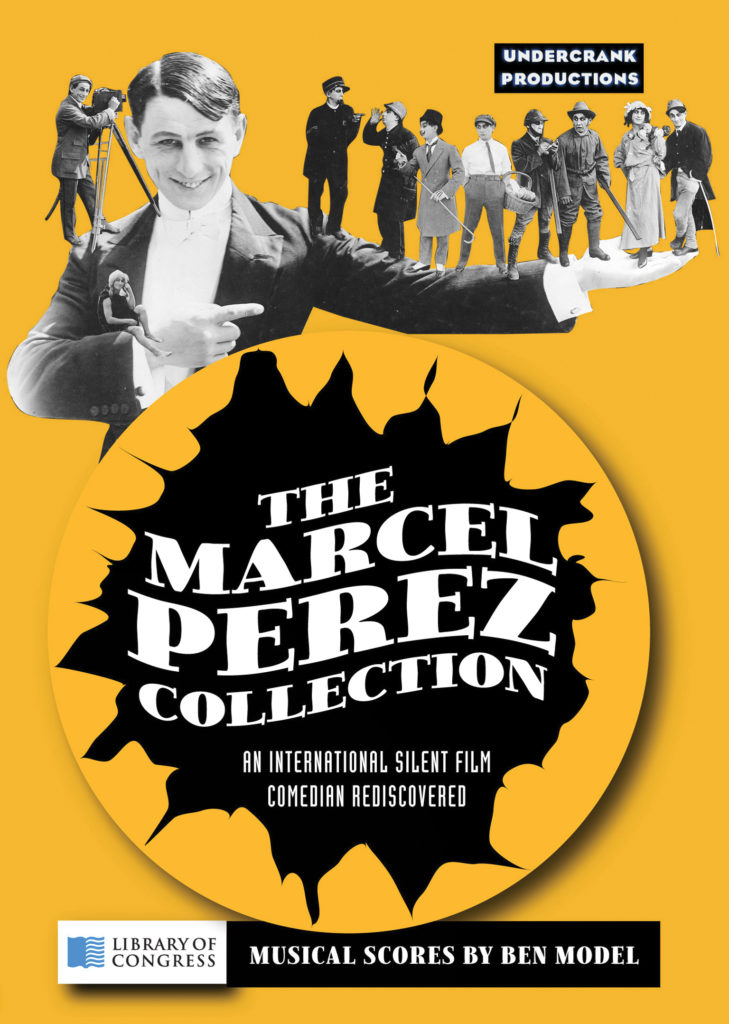 Perhaps the best silent film comedian whom no one's ever heard of is Marcel Perez. Part of the first generation of screen clowns, his career began in 1900 and flourished until 1928. During that time he helped create the ground rules for the genre in Europe and continued to refine the basics in America. An international favorite, Perez was, along with Max Linder, one of the few direct links between European and American silent comedy, and made over 200 starring shorts. The obscurity that he's fallen into today is due to the scarcity of his surviving work combined with the gypsy-like way he traveled through early screen comedy — constantly renaming himself and his screen character.
For the first time, a comprehensive selection of Perez's films has been gathered together. Ten films — five made in Italy and five from America — have been carefully chosen from the collections of the Library of Congress and the EYE Filmmuseum (Netherlands), most of them from the only known surviving print. Presented in new HD digital transfers and with new scores by Ben Model, this DVD collection provides a loving and long overdue second look at this original and most neglected of silent clowns.

DVD CONTENTS:
Robinet in Love With a Singer (1911)
Robinet's White Suit (1911)
Mademoiselle Robinet (1912)
Robinet is Loved Too Much By His Wife (1912)
Robinet is Jealous (1914)
A Bathtub Elopement (1916)
A Busy Night (1916)
Camouflage (1918)
You're Next (1919)
Sweet Daddy (1921)

Winner of Special Mention award at the 2015 Il Cinema Ritrovato DVD Awards
120 mins ● B&W ● Stereo ● 4:3 aspect ratio ● Not Rated ● NTSC ● region 0 (all-regions)
Produced for DVD by Ben Model/Undercrank Productions
Release date: February 2015

Available at: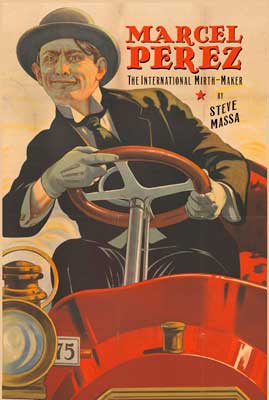 Marcel Perez: The International Mirth-Maker is a companion book to the DVD, written by noted silent comedy historian Steve Massa, and published by Undercrank Productions. The book examines the life and career of perhaps the best silent film comedian whom no one's ever heard of. One of the founding fathers of film comedy whose career spanned the silent era as a comic, director, and writer, Marcel Perez is a missing link between the early European and American cinemas, and in the book author Steve Massa follows his work, and also explores the very beginnings of film comedy. Tracking Perez's career through industry trade journals and film fragments from archives all over the world, Massa also includes a detailed filmography and lavishly illustrates with more that 50 rare photographs.
Published February 2015

Available at: