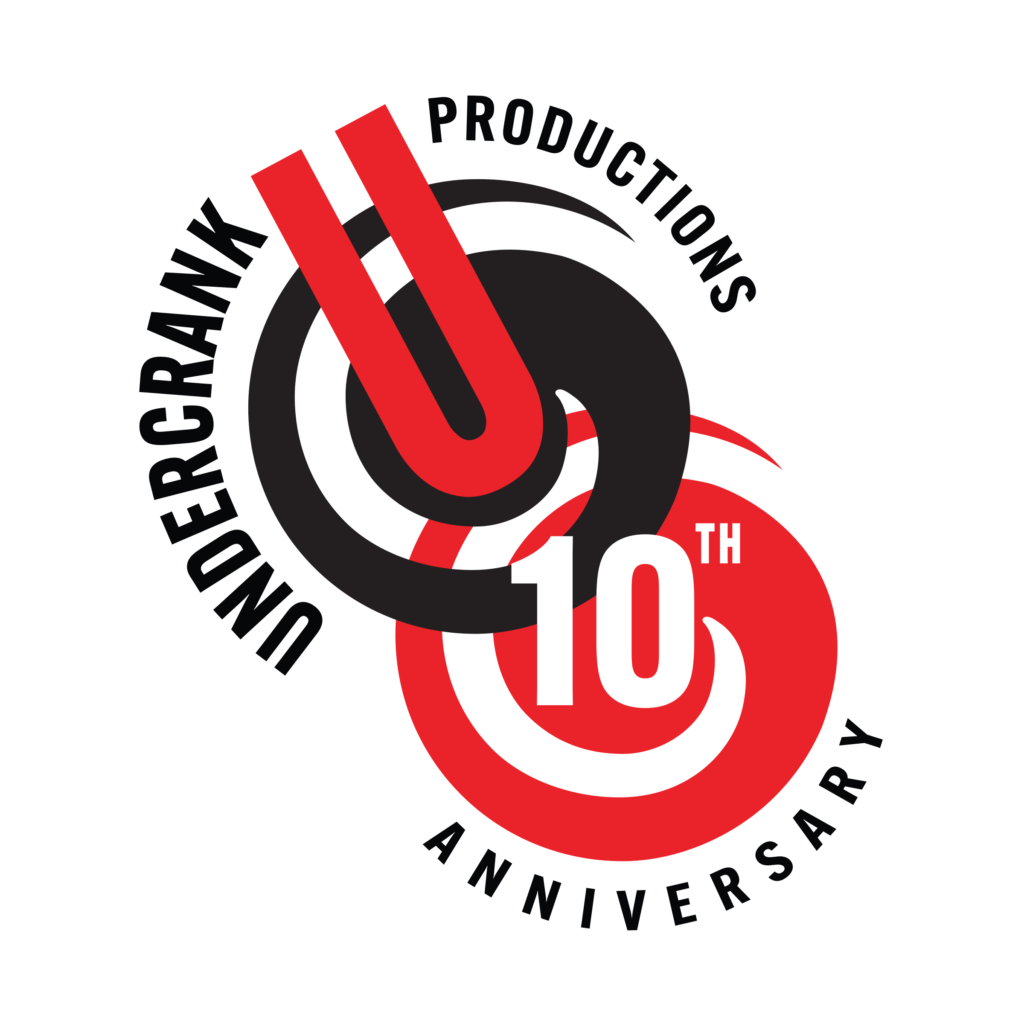 Undercrank Productions Celebrates its 10th Anniversary in June 2023!
Undercrank Productions' first DVD release, Accidentally Preserved: Volume 1, was released in June 2013. To celebrate 10 years of releasing fan-funded new editions of rare and obscure silent comedy gems, we're having a "sale-a-bration"! All month long during June 2023, every one of our 28 Blu-ray and DVD releases will be on sale, including the brand new release Raymond Griffith: The Silk Hat Comedian. This is a great time to discover – or fill up your Undercrank media shelf – with comedies starring Douglas MacLean, Alice Howell, Marcel Perez, Harry Watson Jr., Marion Davies, Edward Everett Horton, and many others.
When we released Accidentally Preserved: Volume 1, the DVD was reviewed in the New York Times. Dave Kehr's review closes with a statement that turned out to be prescient about what became Undercrank Productions' mission statement and production practice:
"This compilation is aimed at specialists, but it is a sterling example of the kind of home-brew work that is now possible in film preservation, and where much future effort will doubtlessly lie."

Dave Kehr, New York Times (June 14, 2013) – read the full article here
We're continuing to bring back to home video screens the films of silent era comedians that have been preserved but have been out of circulation for decades. Thanks to the power of fan-funding via Kickstarter, this continues to be our initiative, and we look forward to bringing more of these undeservedly-overlooked gems back to fans. This summer will see the release of Blu-ray/DVD editions of new 2K restorations of silent features starring Raymond Griffith and Tom Mix.
One-stop-shopping pages for the big sale
DeepDiscount.com (20-40% off) has created a dedicated page
Critics' Choice Video (15% off) has created a dedicated page
Movies Unlimited (15% off) has created a dedicated page
WowHD (for international fans) – link is to a saved search we did for you
Amazon – not all Undercrank Productions discs are on sale at Amazon (long story) so – you're best off shopping at one of the above vendors
Undercrank Productions: The First 10 years
Ben Model, Undercrank Productions' founder and producer, has been interviewed by several media outlets for the anniversary. These stories and podcast episodes will be published throughout June 2023. Read any (or all) of these to find out about Undercrank's beginnings, its name, the co-branding arrangement with the Library of Congress, how Ben and historian Steve Massa decide on films and comedians for projects, the workflow of the combination of fan-funding and manufacture-on-demand that makes our releases happen, what's next for Undercrank Productions, and more.
Press for the Undercrank-aversary:
Cinema Junkie – Bringing Silent Films to life – podcast on KPBS San Diego public radio, hosted by Beth Accomando – interview with Ben Model
Ink19 – An interview with the Renaissance Man of silent film: Ben Model
Phil Bailey talks with Ben Model, the Renaissance Man smashing silent film stereotypes through his boutique label, Undercrank Productions.
L.A Daily Mirror – Mary Mallory/Hollywood Heights: Ben Model's Undercrank Productions Bring Silent Films to Life – interview with Ben Model
For more than 40 years, Ben Model has been accompanying silent films and finding new ways to bring them to audiences all over the world…Undercrank celebrates its 10th anniversary in June with a massive Sale-a-Bration through various DVD/Blu-ray outlets, showcasing rare and forgotten silent films that deserve to be seen by wide audiences.
Silent-ology – Lea Stans – Celebrating 10 Years of Undercrank Productions: An Interview With Ben Model
If you're into silent films–especially if your motto is "The More Obscure, The Better"–then you're definitely familiar with his quality DVD releases such as Found at Mostly Lost, The Alice Howell Collection, The Mishaps of Musty Suffer, Beverly of Graustark, and many more. And happily, Undercrank turns ten years old this month! Ten years of successful, crowdfunded restored-and-scored rarities–with more to come.
Nutmeg Chatter podcast with Phil Hall – Episode 296: The Sound of Silent Films
In this episode, Phil Hall interviews Ben Model, the silent film preservationist / historian / music score composer whose Undercrank Productions has been responsible for introducing long-unseen silent cinema classics to today's digitally-focused audiences.
Classic Images magazine (print-only) – June 2023 issue: "Rare Sightings" column by Robert E. Tevis
Cineaste Magazine – print edition of the summer issue includes a review of Raymond Griffith: The Silk Hat Comedian by Imogen Sara Smith that also covers the Undercrank Productions 10th Anniversary.
The Silent Film Music Podcast with Ben Model – on episode 58 Ben Model talks about the origins and history of Undercrank Productions; available to stream on the podcast's show page and on most podcasting platforms.