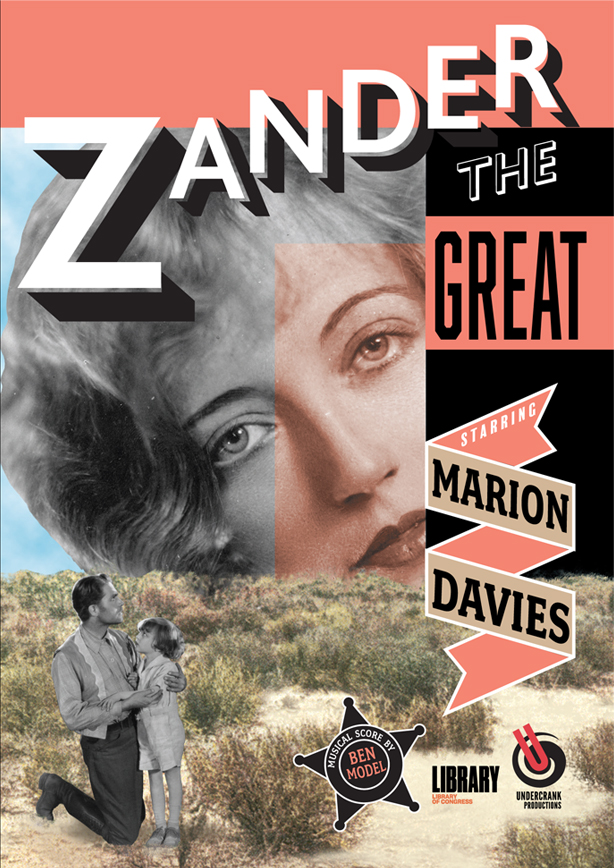 Marion Davies stars in this charming light comedy as Mamie, whom we watch grow from a young orphan into a daring
young woman. Circumstances force her to embark on a road trip to the wilds of Arizona, along with a young boy in her care
named Zander, in hopes of finding his father. Finally arriving out West, she finds shelter at a ranch housing a cowboy,
(Harrison Ford) and his two pals, who have both the sheriff and marauding bandits hot on their trail. Part love story,
part rollicking Western, Zander the Great has more twists than a desert rattlesnake.
Zander The Great features a supporting cast of familiar faces like Harry Myers (City Lights), Harry Watson, Jr. (The Mishaps
of Musty Suffer) and Emily Fitzroy (Way Down East). The film is presented here in a new 2K scan of a 35mm preservation
from the Library of Congress, with its original color tinting reinstated. New theatre organ score composed and performed by Ben Model.
78 mins ● B&W/tinted ● Stereo ● 1.33:1 ● Not Rated ● NTSC ● Region 0 (all-regions)
Produced for DVD/Blu-ray by Ben Model. An Undercrank Productions / Library of Congress release. Associate Producer Crystal Kui
Release date: February 1, 2022
Available at: